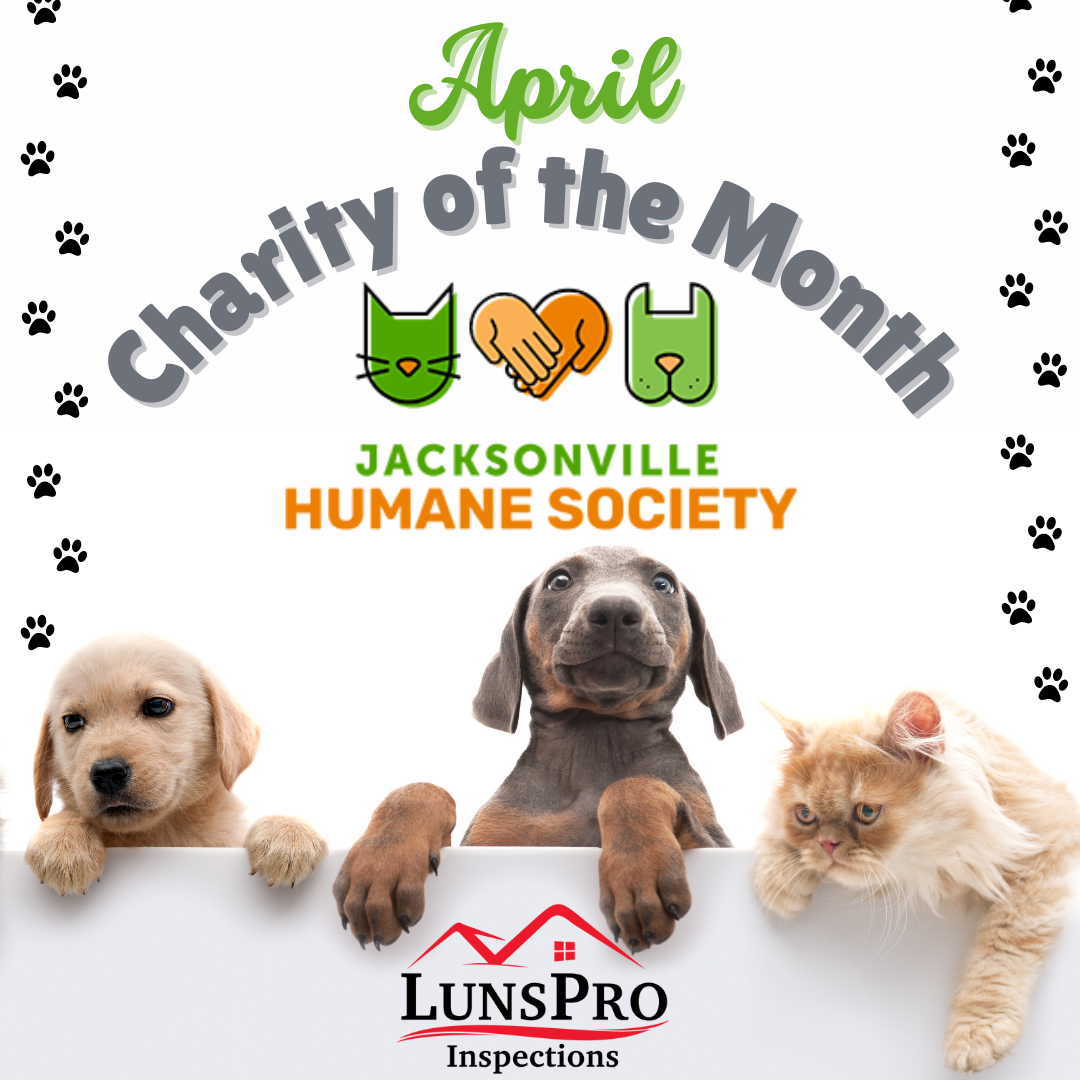 For our April Charity of the Month, LunsPro Inspections is dedicating a portion of our revenue to the Jacksonville Humane Society.
The Jacksonville Humane Society (JHS) is a local, independent, 501c3 non-profit that cares for nearly 9,000 dogs and cats each year. They offer a wide range of community programs including pet adoption, support for pet owners, resources for lost and found animals, low-cost veterinary care, public training classes, youth programs, and more.
Additionally, We are proud to be event sponsors for the upcoming Corks & Collars event benefiting the Jacksonville Humane Society on May 6.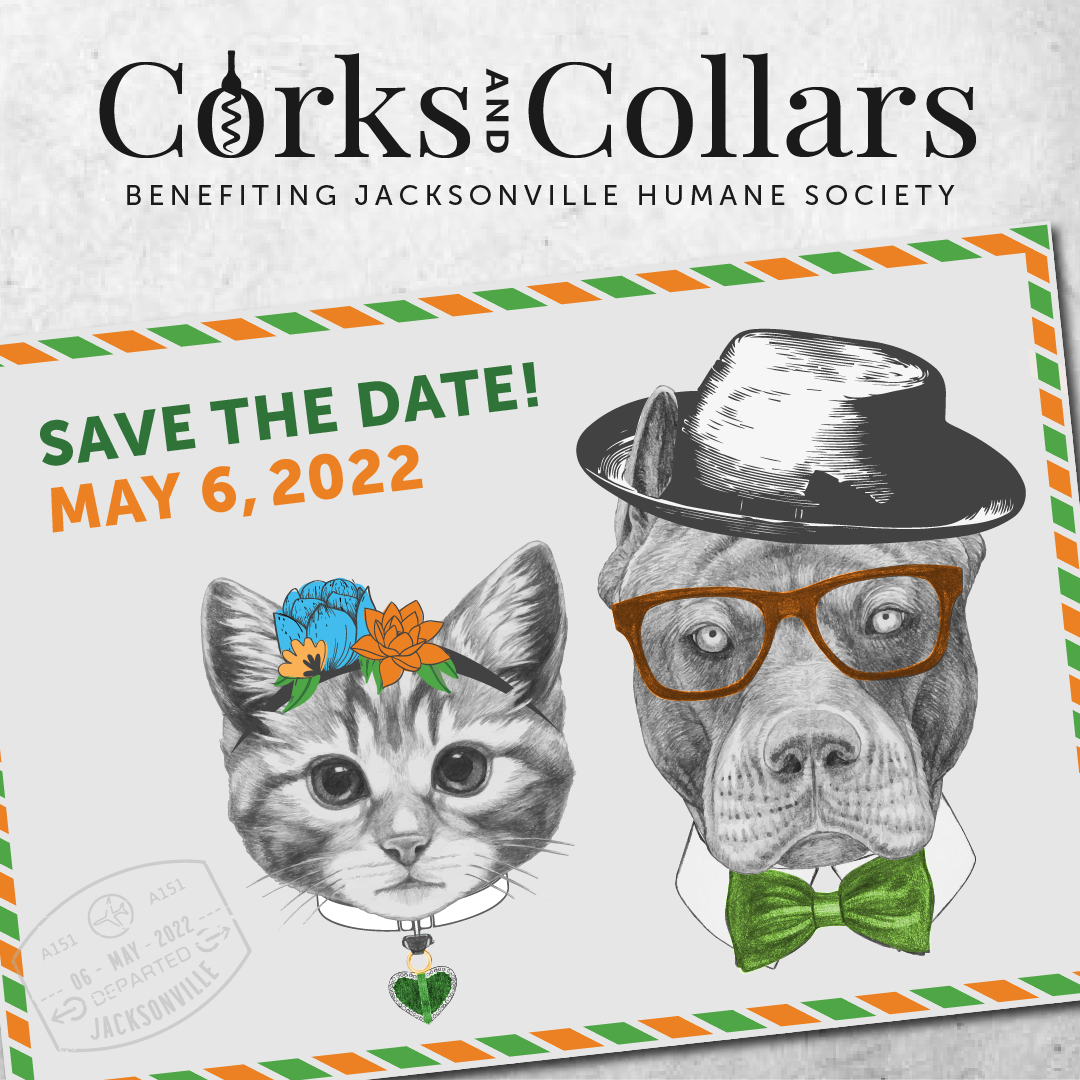 Purchase Tickets to Corks & Collars