Buyers Trust Us. Realtors Refer Us.
Our team is consistent, passionate and transparent, but most importantly, clearly understands the delicate nature and urgency of the real estate transaction process.
About LunsPro Inspections
LunsPro Inspections provides professional inspection services in the Jacksonville, Florida and Tampa, Florida metropolitan areas. Our service area also includes St. Augustine to Fernandina to Ponte Vedra Beach and Nocatee to the Palm Coast.
Our team has performed over 50,000 inspections and counting, making us one of the most experienced home inspection companies in the country.
Schedule an Inspection
We are a family-owned business that proudly carries our last name (Brian and Kristin Lunsford) in our company name – You can trust our family to take care of yours!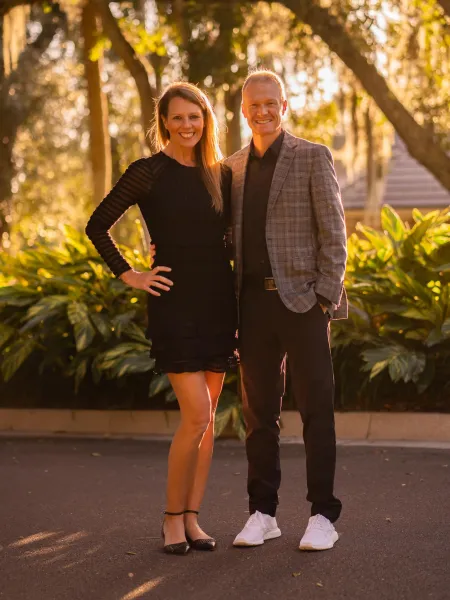 Meet Our Owners
LunsPro Inspections is owned by Brian and Kristin Lunsford and is one of the larger inspection firms in Florida providing substantial value to our realtor partners and customers. We have multiple inspectors on staff and an award-winning office team.
With over 10,000 A+ verified online customer and realtor reviews about our team, we truly help make the real estate transaction process simple for agents and their clients. We 'Bring the Joy' to every inspection.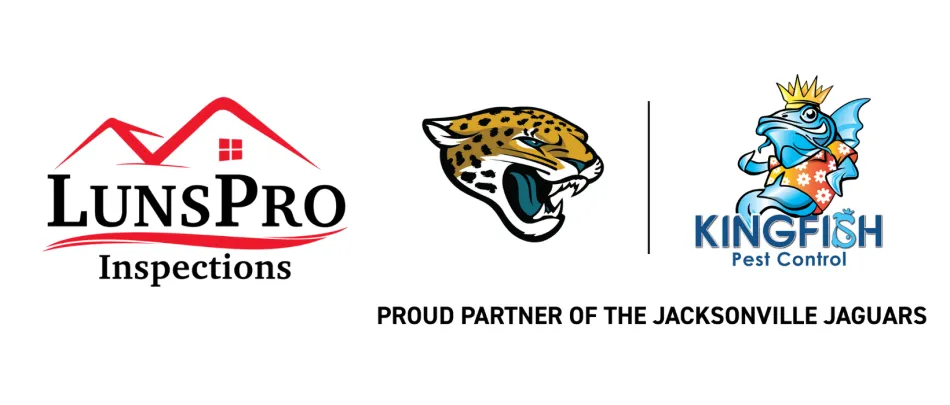 Two Companies, One Mission.
We offer in-house WDO inspection reports by our sister company, Kingfish Pest Control, a Proud Partner of the Jacksonville Jaguars. Kingfish Pest Control is proud to serve the pest control needs of clients in Northeast Florida.

Award-Winning Team
The team behind LunsPro Inspections has earned numerous awards for rapid growth and outstanding customer service. With a mindset toward technology, the forward-thinking company consistently delivers results and convenience to its loyal customer base. By living out its core values, LunsPro creates exceptional value for its customers and realtor partners.

Technology Traiblazer
LunsPro can deploy its drones for home inspections. An industry leader recently wrote in its blog that LunsPro, "known in the industry as a technology trailblazer, was one of the first companies in the nation to provide professional drone home inspections."

Major Recognition
Thousands of verified positive online customer reviews
Inc. 5000 List of America's Fastest-Growing Private Companies multiple times
Named to a major university's top 100 fastest-growing alumni businesses list multiple times
Recognized by the Business Chronicle as a top 100 'Pacesetter'
Awarded 'Best of' in Customer Service by Angie's List
Experience Counts
Over 10,000 A+ verified online customer and realtor reviews
A+ Rated BBB Accredited Business
Award-winning office team

LunsPro Inspections include $100,000 in Free Post-Inspection Warranty Coverage