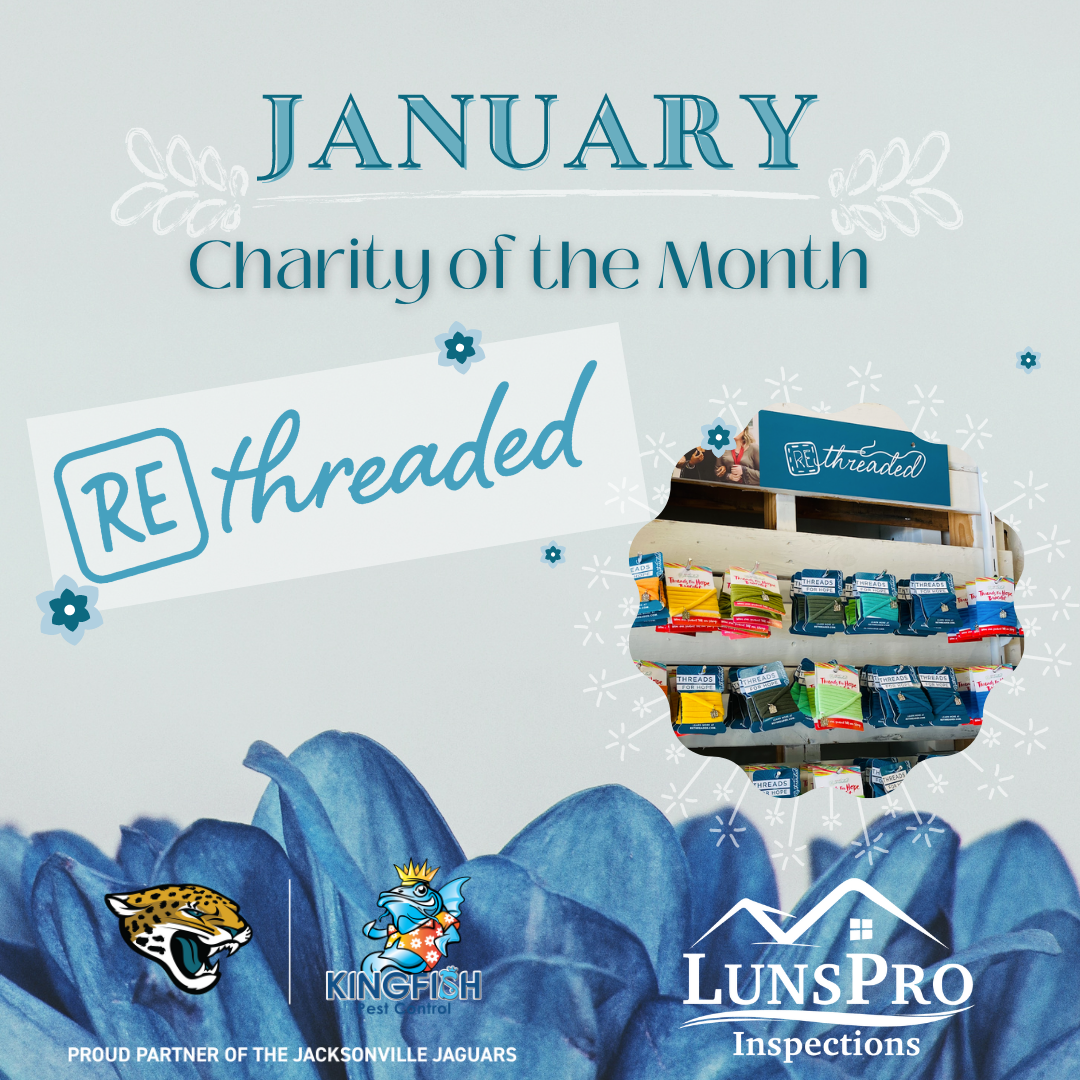 LunsPro Inspections & Kingfish Pest Control Give Back
For our January Charity of the Month, both the LunsPro Inspections and Kingfish Pest Control companies are dedicating a portion of our revenue to ReThreaded to support their mission of helping survivors to rebuild their lives.

Rethreaded is a Jacksonville-based company that renews hope, reignites dreams, and releases potential for survivors of human trafficking locally and globally through business. These women are provided a safe, supportive work environment where they can earn money while learning a skill and experiencing continued healing through community.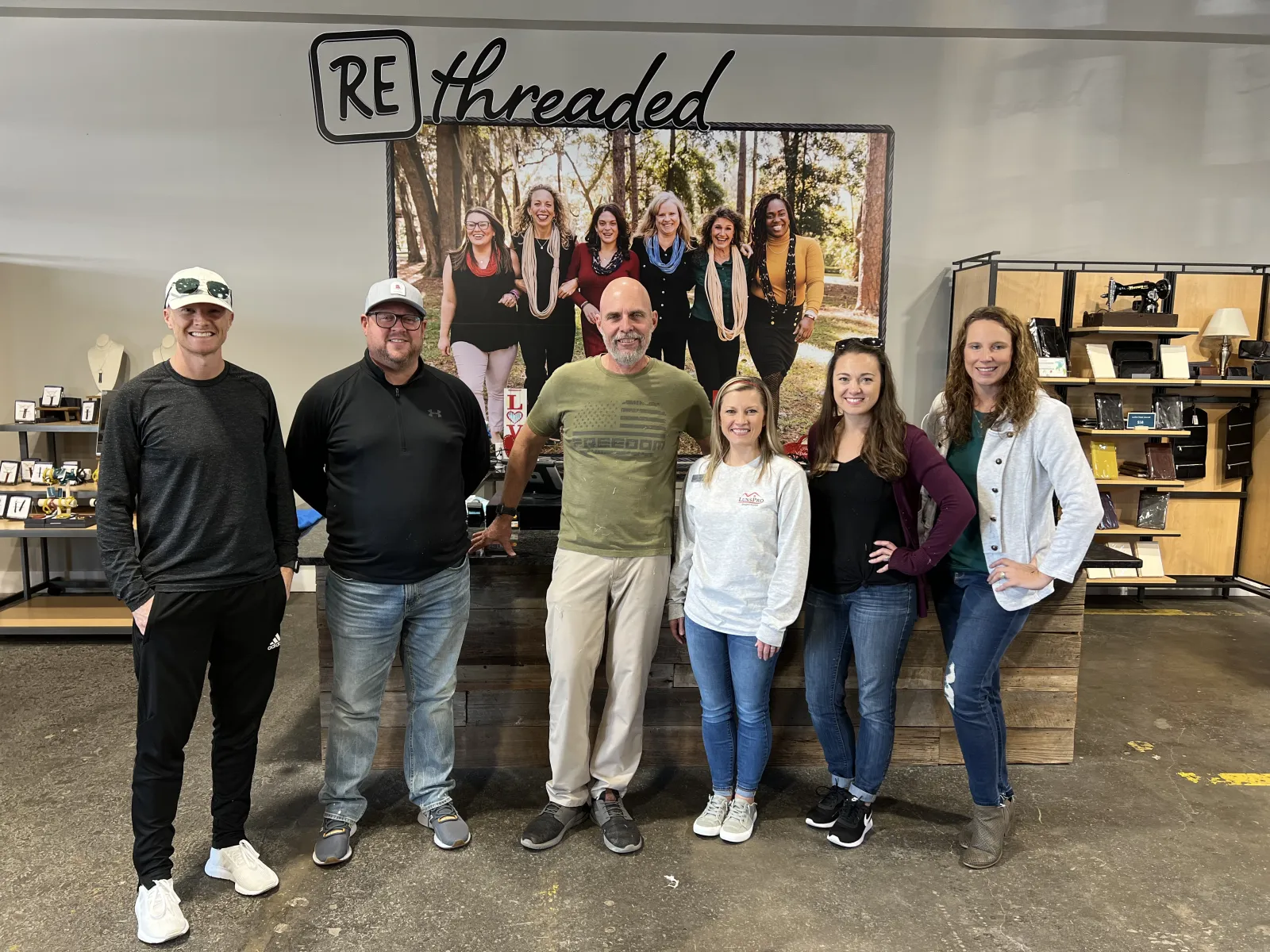 On February 10th, members of our LunsPro Florida Inspections and Kingfish Pest Control leadership teams participated in "Volunteer Thursday" at ReThreaded where they prepped old leather seat cushions (donated by Southwest Airlines) to be turned into amazing items.
But these transformations are more than just unique products created by survivors of human trafficking. They renew hope, reignite dreams and release potential for survivors both locally and globally. Every time someone shops at Rethreaded, they are positively affecting the lives of survivors of human trafficking, as every purchase and donation directly helps them with employment, counseling, and career development.
ReThreaded welcomes volunteers every Thursday from 1:30-4:30 and can accommodate groups of volunteers at other arranged times as well. Visit their website at https://rethreaded.com/get-involved/ to learn more!