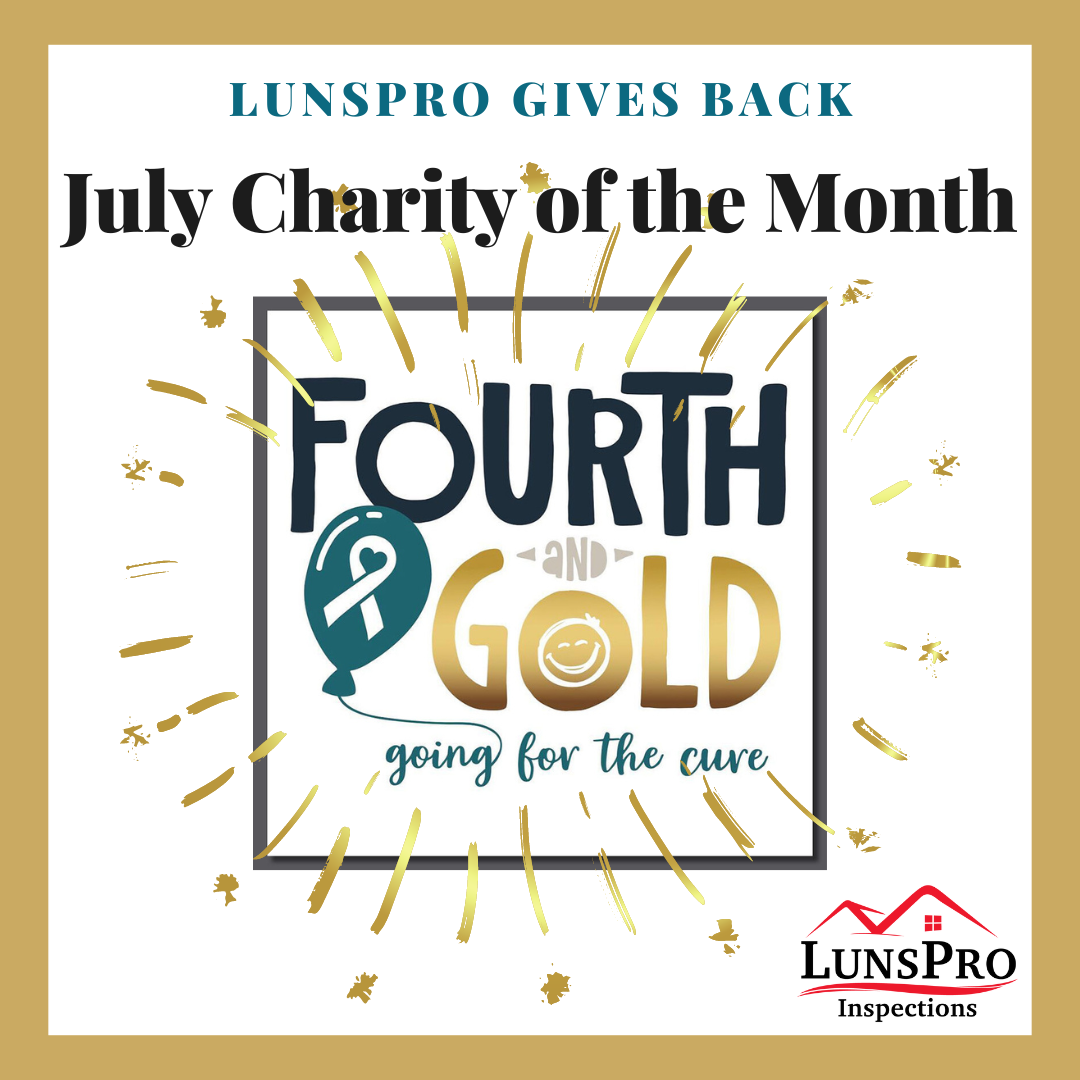 For our July Charity of the Month, LunsPro Inspections will donate a portion of our revenue to Fourth and Gold.
Children with cancer and their families are far overdue for more humane cures and Fourth and Gold believes that finding and funding the most promising research is the best way to move the ball down the field. Discovering every possible cure may be a long journey, but every marginal advancement has an exponential and immediate impact on the lives of children and their families who are desperate for hope and progress.
Let's go for the cure! Together, we can change the research world of Childhood Cancer.