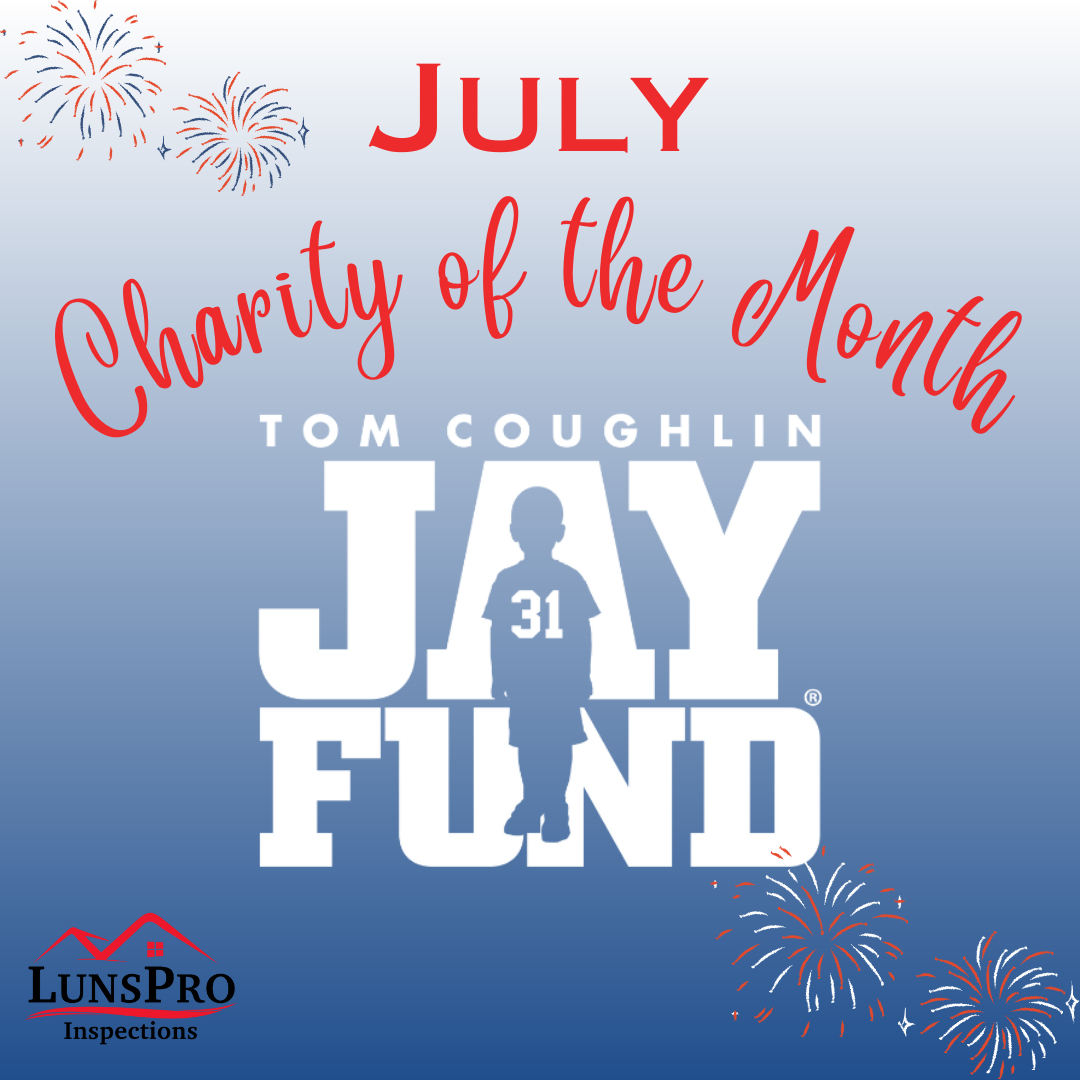 For our July Charity of the Month, LunsPro Inspections will donate a portion of our revenue to
Tom Coughlin Jay Fund Foundation.
The Tom Coughlin Jay Fund's mission is to help families tackle childhood cancer by providing comprehensive financial, emotional, and practical support.
From diagnosis to recovery and beyond, we are part of the team, allowing parents to solely focus on their child's well-being. The Jay Fund's goal is to BE THERE for parents facing the unthinkable so they can be there for their families.