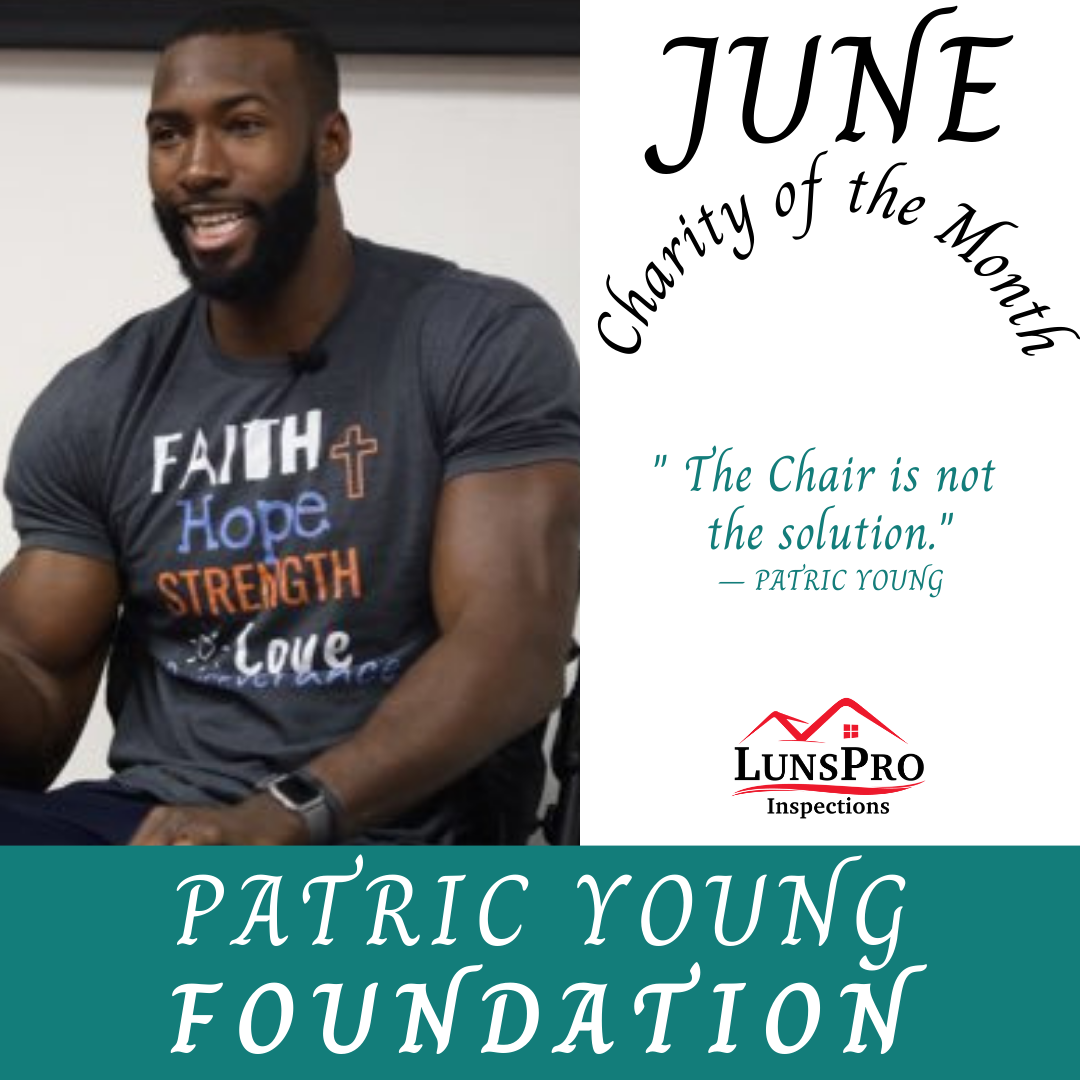 For our June Charity of the Month, LunsPro Inspections will donate a portion of our revenue to
Patric Young Foundation.
Ten days before his wedding a single-vehicle accident left Patric paralyzed from the waist down.
The former University of Florida men's basketball standout, who used to run up and down the court, is now focused on learning how to walk.
Patric knows he's one of the lucky ones. Lucky to be alive and lucky enough to be insured. But despite his medical coverage, this experience has opened Patric's eyes to the material gaps in what the healthcare system will provide versus what is needed to achieve independence.
Four months following his accident and while undergoing intensive therapy and treatment, Patric launched the Foundation.
With a mission to help those facing life-altering injuries, the Patric Young Foundation works to provide financial, emotional, and physical support to those who need it most.
Determined to make a difference, Patric is working to be the best he can be for himself, his family and his new adaptive community.
Join Patric in helping those with life-altering injuries reclaim their lives.