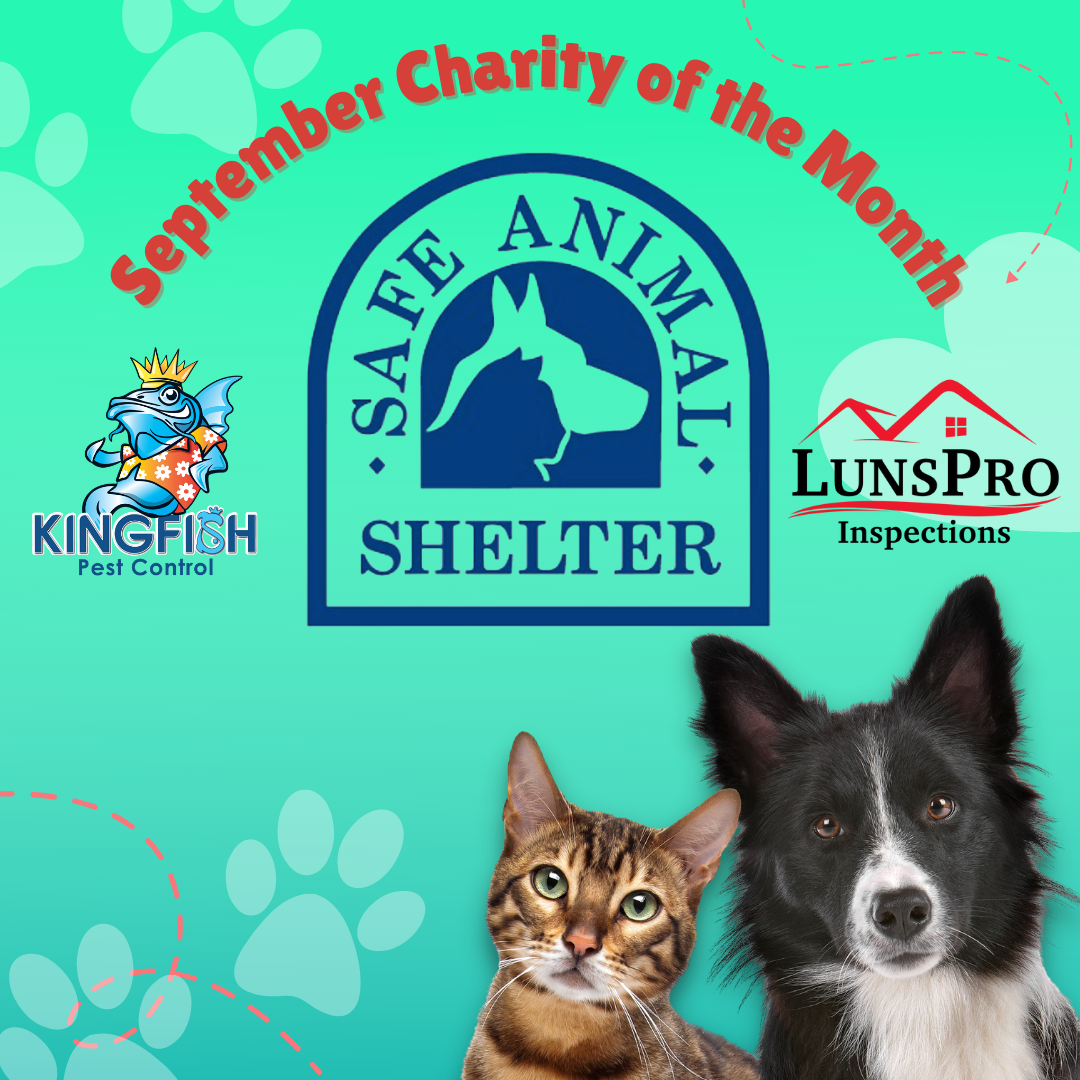 LunsPro Inspections & Kingfish Pest Control Give Back
Our Charity of the Month for September is the Safe Animal Shelter in Middleburg, FL.
Safe Animal Shelter
is a non-profit organization working to reduce the number of cats and dogs euthanized in Clay County and Northeast Florida. Founded in 1991, Safe Animal Shelter is a 501c3 non-profit corporation, and it is the oldest no-kill shelter in Clay County. Since inception, they have provided loving care to over 18,000 cats and dogs until they were adopted into loving homes. The homeless dogs and cats cared for at Safe Animal Shelter are provided with quality care only through private donations.
To learn more about this wonderful organization as well as how you become involved through donations, volunteering, or fostering, visit
safeanimalshelter.com.